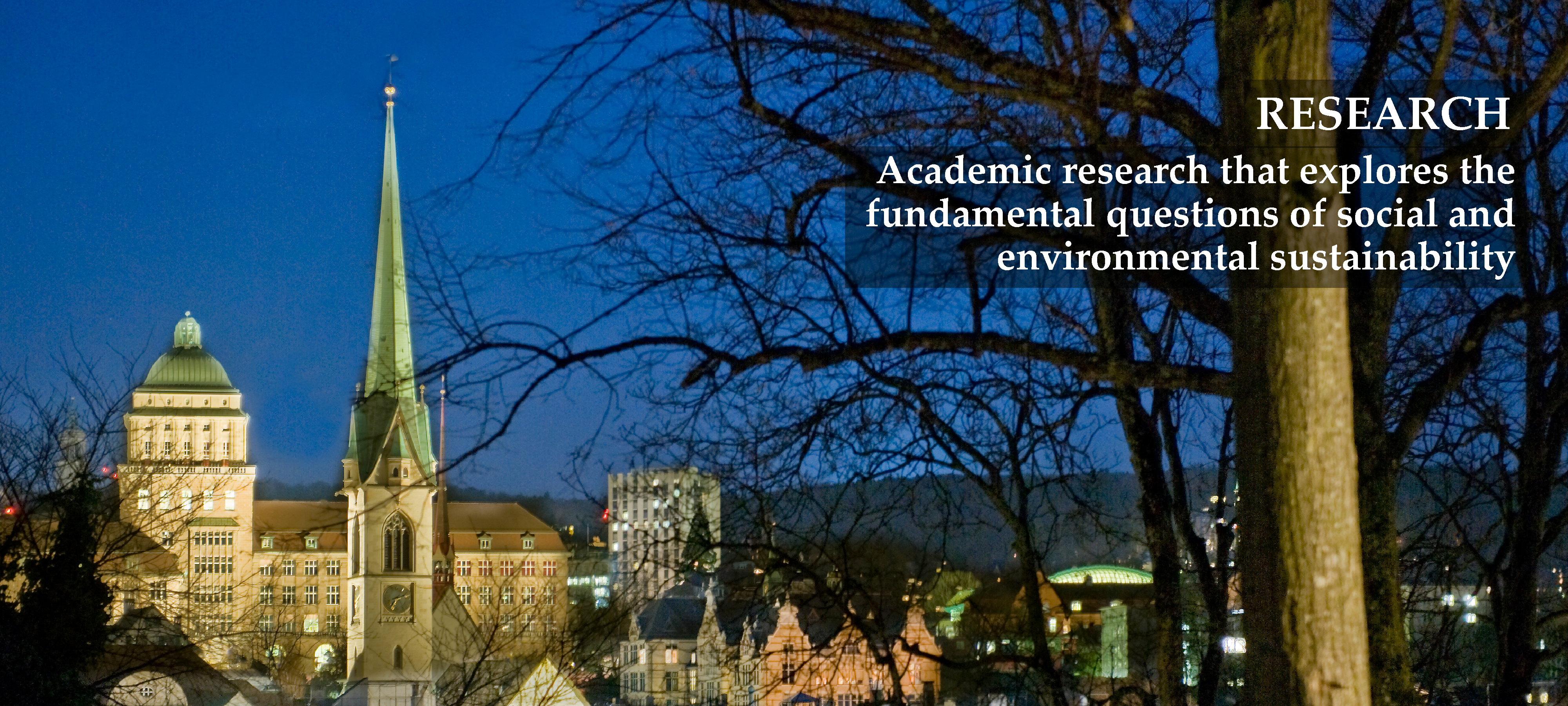 Research
The Center of Competence for Sustainable Finance drives high-impact academic research that explores the fundamental questions in sustainable finance, such as, climate risk, financial imbalances, and linkages between natural sciences and finance.

For publications and more information about our research, see the under name of our researchers



CLIMATEFEVER & Climatext
CLIMATEFEVER is a dataset adopting the FEVER methodology consisting on real-world claims regarding climate-change. Each claim is accompanied by five manually annotated evidence sentences that support, refute or do not give enough information to validate the claim. The dataset totals more than 7,500 claim-evidence pairs and is accompanied by Climatext, a dataset for sentence-based climate change topic detection. Learn more about the project by Professor Markus Leippold, Thomas Diggelmann, Jordan Boyd-Graber, Jannis Bulian, Massimiliano Ciaramita here.


CLIMAFIN
The CLIMAFIN Toolbox provides risk and impact metrics to integrate climate-related physical and policy risks into standard financial risk measures. Furthermore, the toolbox enables the user to classify a banks' individual projects and derive the portfolio's overall contribution to climate adaptation or mitigation as opposed to portfolio's contribution to climate vulnerability. For more examples of Professor Battiston's and team's work, have a look here.


AGGREGATE CONFUSION
As of today, agencies assign environmental, social and governance (ESG) ratings to firms in order to rate the sustainability of a given firm. Despite providing vital information, the ratings between different agencies diverge substantially. The research project implemented together with MIT Sloan looks at this divergence and asks what could be done about it. For more examples of Professor Chesney's and team's work, have a look here.


INTEGRITY GAMES
Companies often face the challenge in ensuring compliance with codes of conducts and strengthening a value-based and sustainable corporate culture. Integrity games (digital learning games that foster personal integrity) developed and empirically tested in this research project, focus on the promotion of individual competences and complement common practices aimed at the development of more rules and investments in compliance strategies. For more examples of Professor Tanner's and team's work, have a look here.